Read the District of Elkford's 2021 Annual Report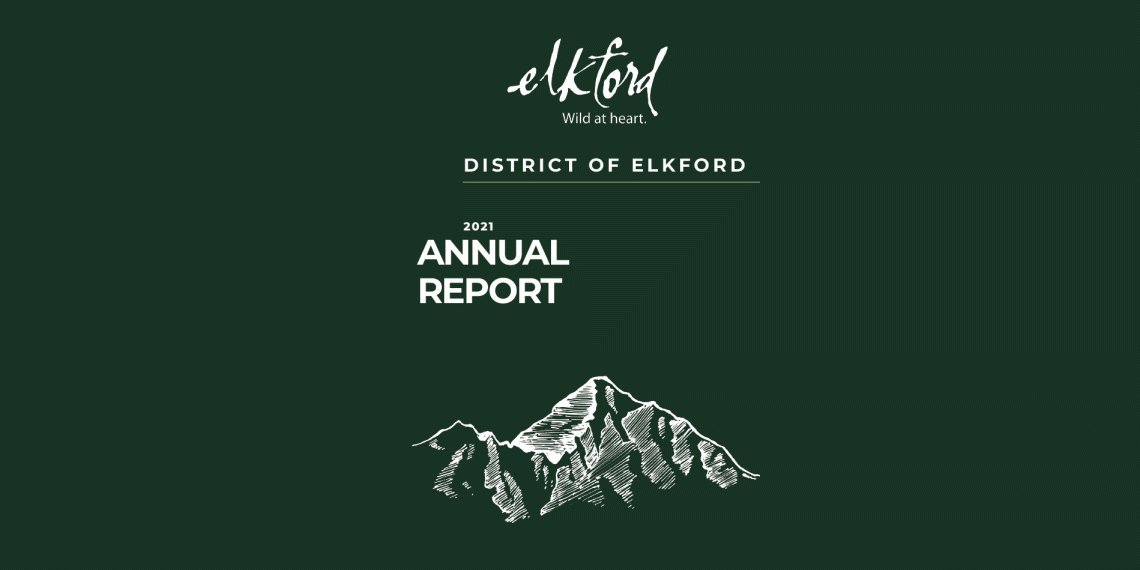 Want to learn more about what your local government was up to in 2021? Find out by reading the 2021 Annual Report! Flip through it on Issuu here, or view it on our website here.
We invite you to review this report and meet your municipal government team, look over the numbers, learn about the projects and the initiatives we undertook and see what we're doing to help our community thrive.
Check out how the District of Elkford took definitive steps in 2021 toward:
Addressing ongoing housing and childcare needs.
Upgrading infrastructure and roadways.
Attracting new business and development.
Protecting our citizens through fire prevention and protection, road rescue, wildland fire mitigation and emergency response services for Elkford and the surrounding area.
Increasing citizen awareness and engagement through improved communications.
Promoting (and enforcing) the responsible ownership of domestic animals and livestock and the ethical treatment of urban wildlife.
Lobbying for and assisting with maintaining suitable health services in the community.
Revitalizing the downtown core and promoting economic diversification by adopting supportive policies for temporary and pop-up businesses, updating zoning bylaws for more flexibility and density, implementing tax revitalization incentives and inviting the community's input to create a shared vision for a vibrant, functional downtown that serves residents of all ages and abilities and entices development and visitors.
Developing seniors' housing operations.
Promoting an active community with plenty of opportunities to recreate and get involved.
Supporting and collaborating with community groups, such as the Elkford Trails Alliance, Elkford Housing Society, Twin Meadows Animal Rescue Society, Wapiti Ski Hill, Mountain Meadows Golf Club, Elkford Arts Council, Elkford Women's Task Force Society, Elk Valley Minor Hockey Association, Elkford Figure Skating Club, Elkford Curling Club, Elkford Public Library, Elkford Biking Club—and many more!