PHOTO CREDIT: JEFF GIFFORD
Elkford Municipal Campground
Elkford Municipal Campground has 78 sites with showers, pit toilets, fire pits, picnic tables and a cookhouse—all located within walking distance to downtown, while boasting river access and spectacular mountain views. Book your spot today!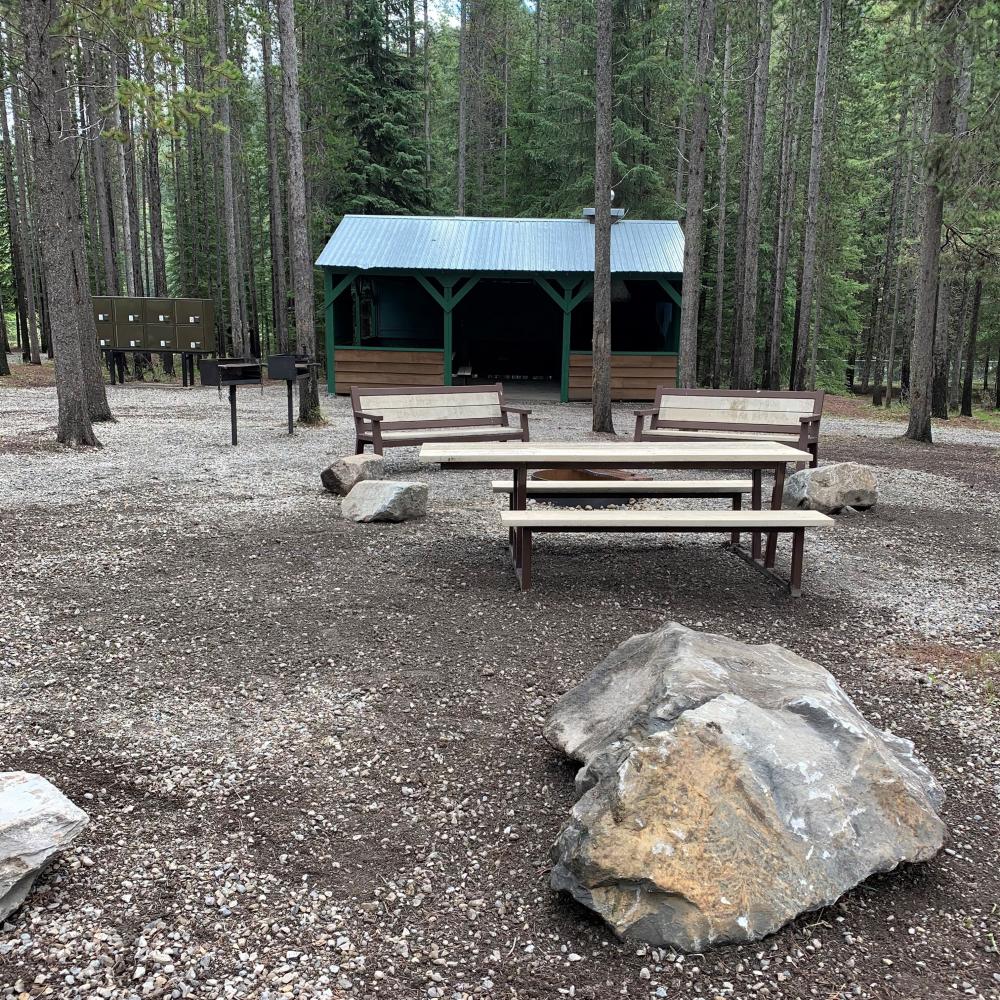 Dream about ditching the hustle and bustle of the city? Escape into the wilderness of the Kootenay Rockies—all within walking distance from groceries, gas stations, restaurants and other amenities. Camp at one of the nine forest recreation campsites in the Elk Valley or book your spot at the Elkford Municipal Campground.
The Elkford Municipal Campground has 78 sites, a shower house with flush toilets, pit toilets and a cookhouse shelter. The cookhouse shelter features wildlife-resistant storage lockers for tenters and the showers and flush toilets are wheelchair accessible. Amenities within the campground itself include fire pits, electrical hookups, picnic tables and complimentary firewood.
This riverfront campground boasts spectacular mountain views and prime river access, with its boundaries framed by the beautiful Fording River and its tributary, Boivin Creek. Additionally, it provides easy access to outdoor walking trails, a community baseball diamond, children's playground and a Devonian Park with a creekside playground and accessible washrooms. 
Weather permitting, the campground opens for May long weekend and operates until the end of Thanksgiving weekend in October. View the amended bylaw, adopted in February 2023, here.
For reservations, or for more information, contact the Elkford Municipal Campground at 250.865.4010 or at recreation@elkford.ca.
Please note that the daily fee is for one night's stay, weekly fee is for seven nights and the monthly fee is for 30 nights. The prices below include applicable taxes.
Spacer

Format: Small Screens
Extra Small Spacer
Format: Large Screens
Extra Small Spacer