PHOTO CREDIT: TASHA CHORNEYKO
Meet Your Council
Meet mayor and council for the District of Elkford and learn about how your voice and input are heard at the council table.
Elkford is a quintessential small town, and that means that your mayor and councillors are your neighbours. They all have strong ties to this community, and it's important to them that your voice and input is heard at the council table.
Your elected council consists of a mayor and six councillors who govern the District of Elkford. Council members are elected for a four-year term, with the current term ending in November 2022. The Community Charter gives council the authority to set budgets, levy taxes and establish policies to guide the growth, development and operation of Elkford to the benefit and protections of its citizens.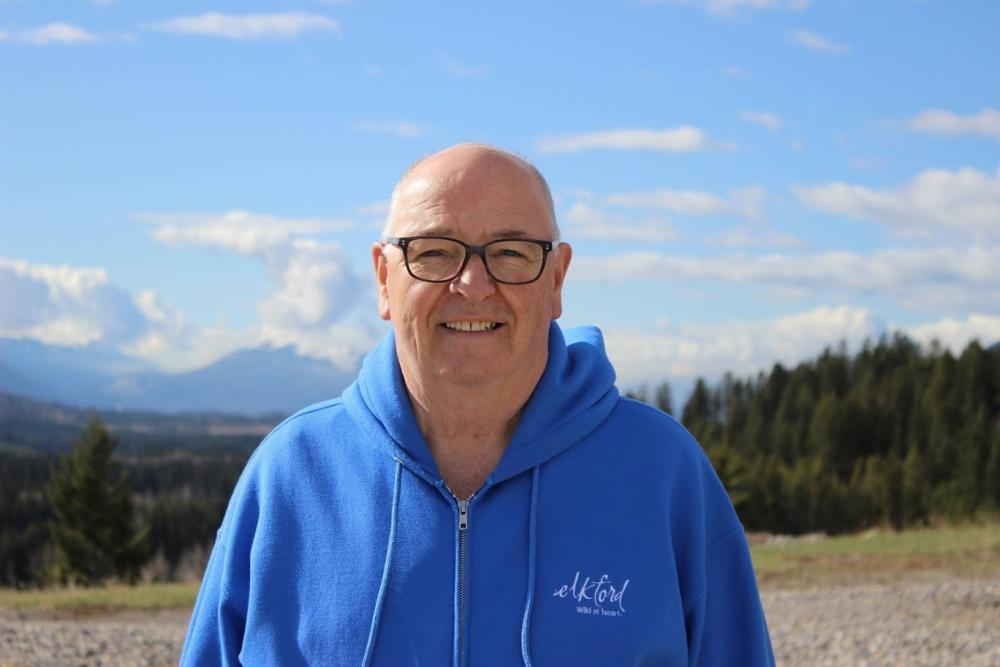 Hailing from Trail, British Columbia, Elkford's Mayor Dean McKerracher was among the earliest residents of Elkford and one of the first equipment operators working for the mine, helping to build the town as we know it today.
In addition to a long and successful career in mining, he is proud to have served Elkford on municipal council for the last 19 years: the first three as a councillor and the last 16 as Elkford's mayor. Dean also worked as a Credit Union Director for 13 years and has contributed extensively to the Elkford community through the B.C. Curling Association, Curling Club and local Lions Club.
Dean is celebrating 56 years of marriage with his lovely wife, Joanne, and together they have raised their children and watched their grandchildren and great grandchildren grow up in Elkford. They enjoy curling, lake life and travel—and of course, spending time with family!
Dean's favourite thing about Elkford is the people who call this community home, and he's excited to see the community continue growing. He looks forward to seeing the younger generation enjoy all the amazing opportunities, outdoor adventures and beautiful sights that Elkford offers!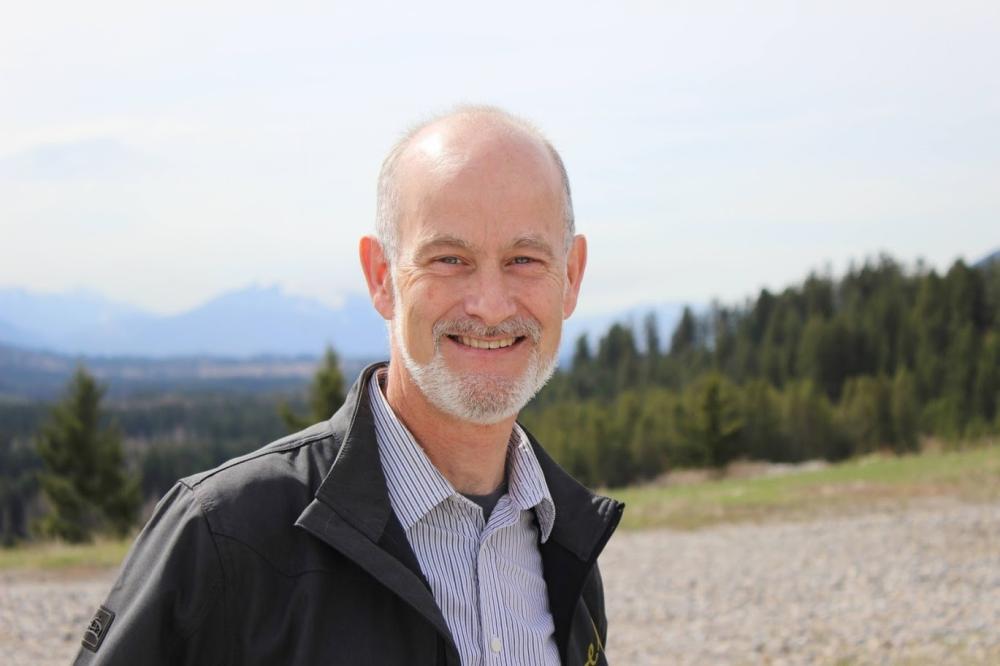 Steve Fairbairn was raised in Ottawa, Ontario, and he has been a councillor for Elkford for nearly a decade, serving three terms.
Steve moved to Elkford in 1990, with his wonderful wife Jeanette, and they have two grown children. He holds multiple degrees (including a Bachelor of Arts degree, both a bachelor's and master's degree in education and a professional qualification in governance). He has been a teacher, a union president and served on a public sector pension board. Currently, in addition to his role as councillor, he sits on the board of the East Kootenay Community Credit Union.
The things he loves most about Elkford are the peace and quiet, the natural beauty and how he knows all his neighbours. It's not uncommon to see Steve out and about, enjoying the fresh air, and his hobbies include running, bicycling, downhill skiing, camping, motorcycling, vehicle maintenance, music, bad painting and reading.
Steve wants people to know that the District of Elkford has an amazing staff who work hard and are proud of their town. He also wants people to know that mayor, council and senior staff are looking toward the future with every decision they make. They work as a team—and even when they disagree, they respect the decisions of "the whole" as being in the best interests of the community.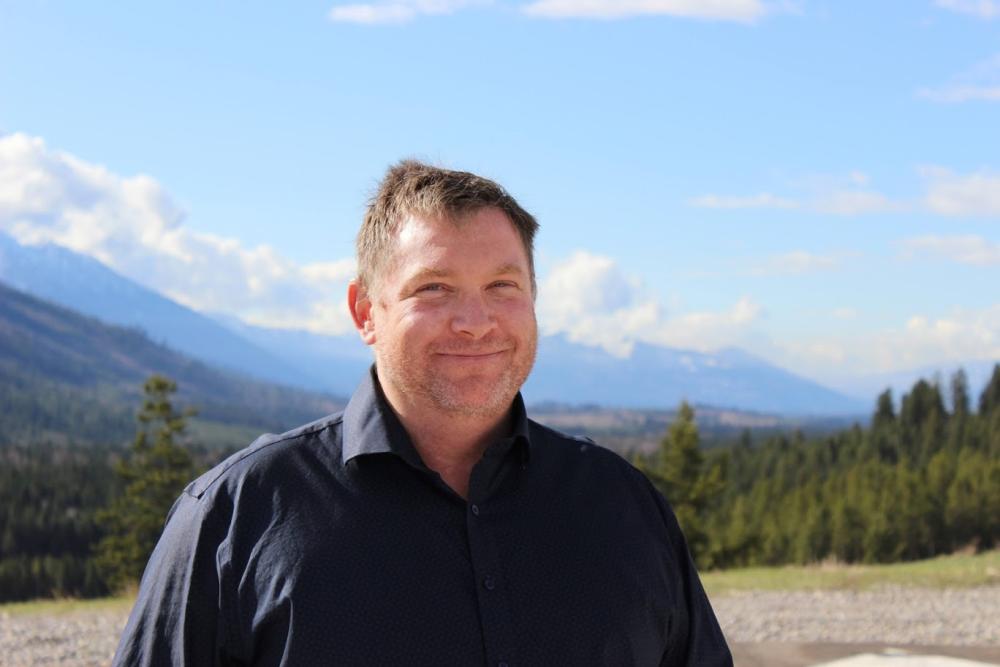 Born in Victoria, British Columbia, Len Gostick has lived in Elkford for 35 years and is currently serving his first term on council. His family moved to Elkford when he was five and he left after high school but found himself drawn to return in 2003.
A successful small business owner for the last 25 years, Len has also worked in the construction, mining and service industries and owned restaurants and a heliskiing lodge. He loves the outdoor activities that Elkford has to offer and enjoys fishing, hunting, snowmobiling and all levels of government politics.
Len, and his lovely wife Angela, have been married for 26 years and have three children together. He is passionate about Elkford's long-term success and wants people to know how much he and his fellow council members care about their community, its safety and its sustainability.
Len is excited to see what the future holds for Elkford and is especially looking forward to watching the new downtown concept and seniors' centre come to fruition.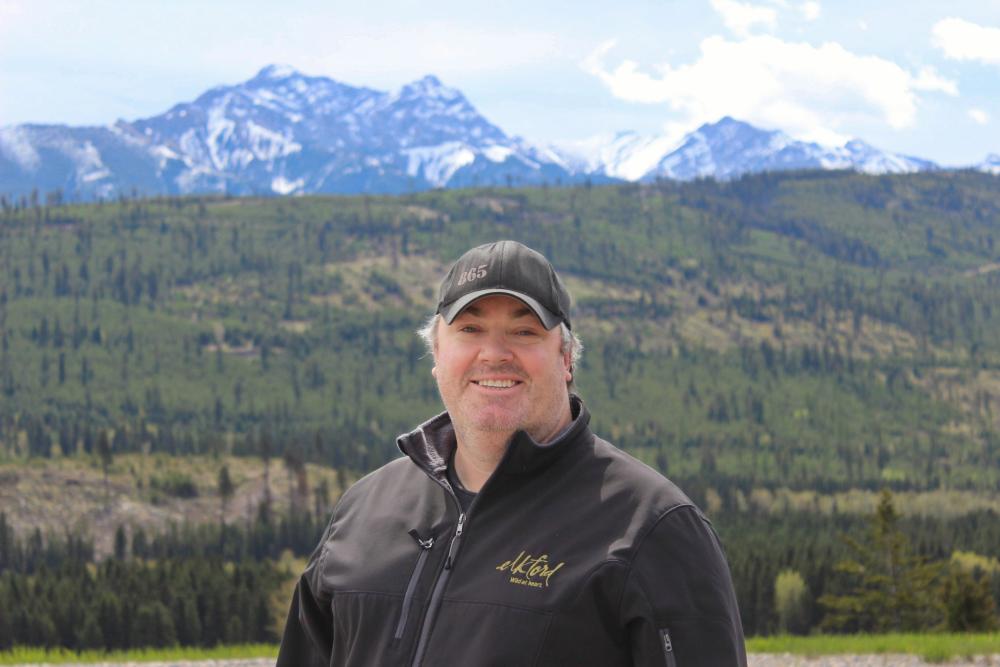 Councillor Andrew (Andy) Klapp is serving his first term on council. Growing up in Elkford, Andy's family has deep roots in this community. He is a long-term employee of Teck Resources Ltd. and he and his wonderful wife, Candice, raised their daughter in Elkford and are the owner/operators of a popular local jam shop.
In addition to serving on council, Andy enjoys spending time outdoors and with his family.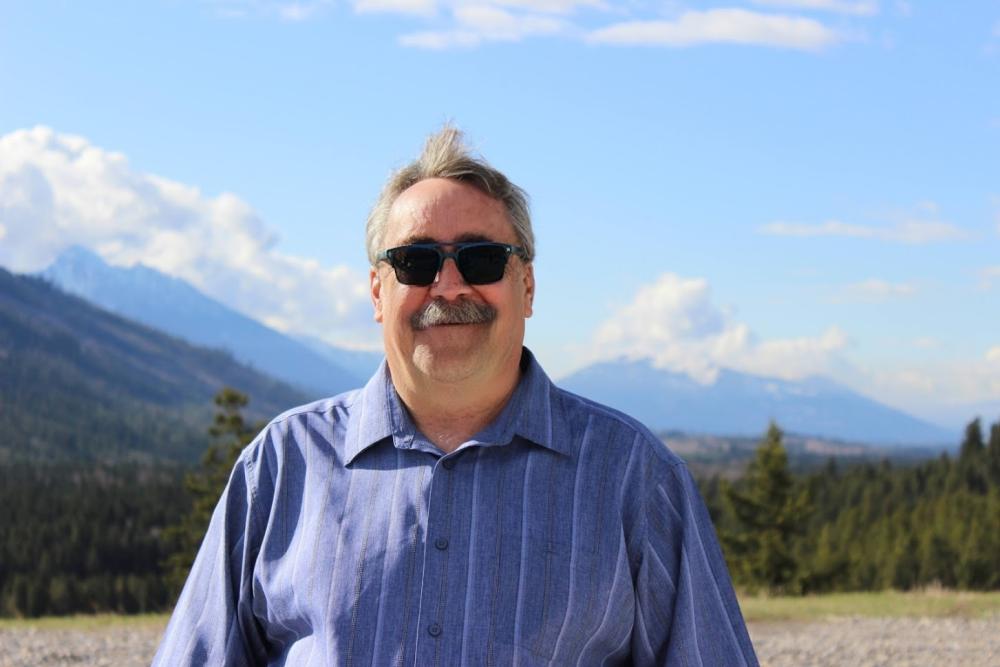 Duncan MacDonald grew up in Ontario but has called Elkford home since 1978. He and his beloved wife, Anna, have been married for 37 years and raised their children here. He cares deeply about the community of Elkford, and he is currently serving his first term on council.
Duncan worked for the District of Elkford for 39 years before his retirement. He is proud to be the first person in the organization's history to start as a labourer, work his way up to the Superintendent of the Public Works Department, and retire with nearly 40 years of service under his belt. He continues to serve the community through his work as a councillor. 
Duncan considers his family his greatest accomplishment and enjoys camping, boating and spending time with his kids and three adorable grandchildren. He appreciates the beauty and tranquility that Elkford has to offer, its proximity to all the amenities that big cities have to offer and how wonderful it is to raise a family here.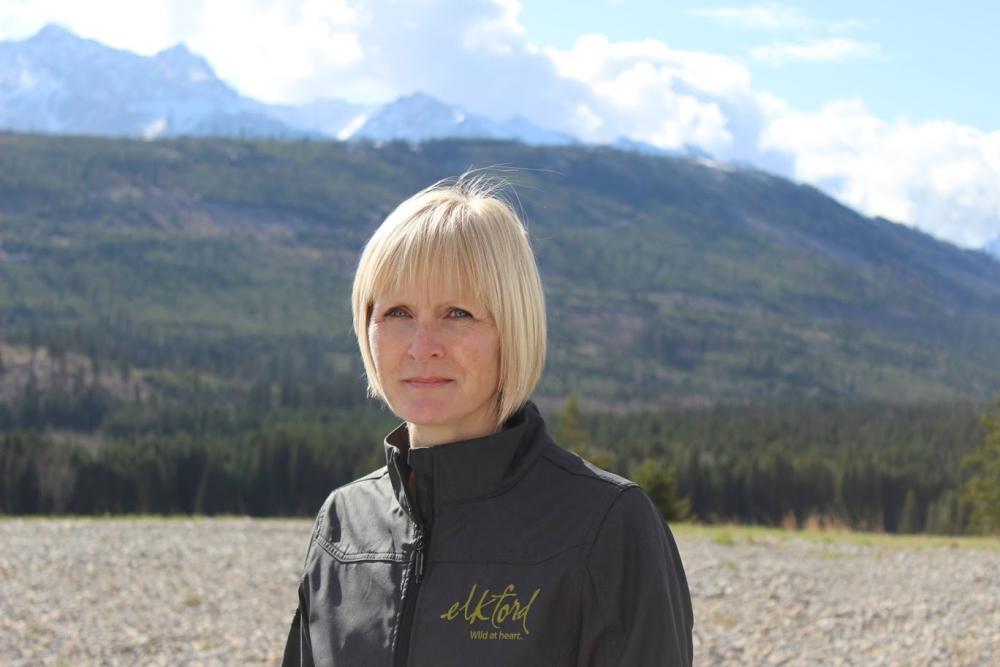 Growing up in a military family, Mandy McGregor moved several times as a child, making the move from Saskatchewan to Elkford as a high school student in 1980. She is currently serving her fourth consecutive term on council.
For over 20 years, Mandy has been the owner/operator of a local custom sewing and baby boutique. She loves all things creative, artistic and outdoorsy—and if she's not outside enjoying the mountains, she's sewing, baking, knitting or volunteering her time to a good cause. Mandy shares her household with her wonderful husband, Cam. 
Mandy says that Elkford is the only place she's lived that feels like home. She loves Elkford's people, its scenery, the seclusion, the recreation and its uniqueness. She hopes that people understand how much care and consideration council devotes to making decisions for the good of the community; not all decisions are necessarily popular, but they are always made to benefit the greatest number of residents in the best way possible.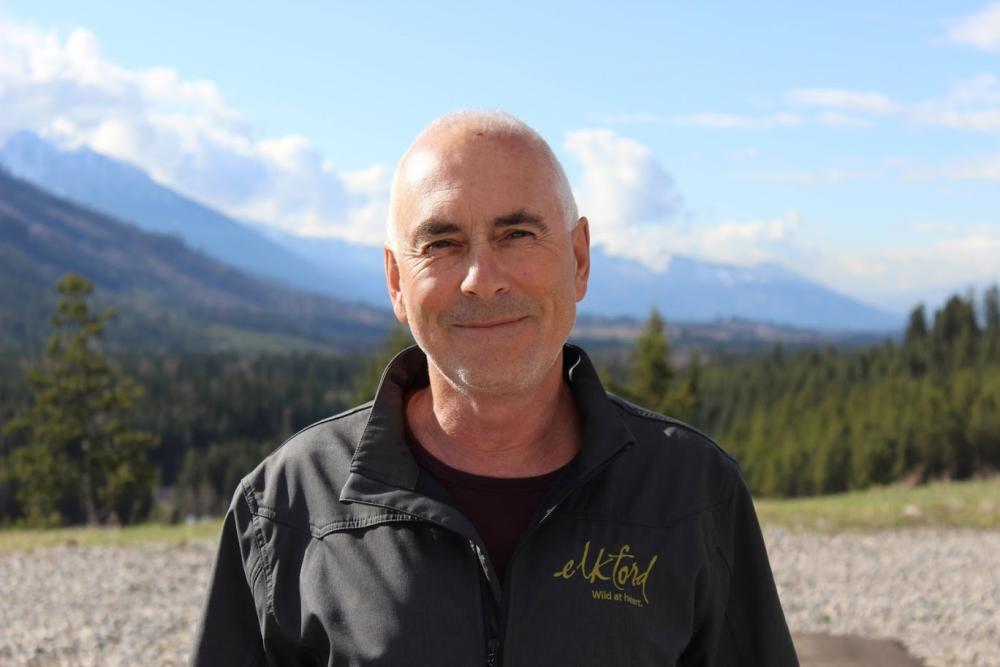 Craig Robinson is a retired Elkford Elementary School teacher, and he has served on council for nearly two decades. Craig and his delightful wife, Ethel, have two children and some adorable grandchildren who reside in Elkford.
In addition to serving on council, Craig enjoys volunteering in the community.
Youth Council Representatives
Each year, District council appoints two Elkford Secondary School students to represent Elkford's youth at the council table: one senior and one junior youth council representative. These young community leaders join council to increase awareness of youth-related issues, advocate for their peers and give the youth of Elkford a voice at the municipal level.
Council's Statutory Responsibilities
Municipal council is the governing body of our municipality, and they make decisions collectively with goals of good governance, to provide services, laws and stewardship for public assets and to foster the economic, social and environmental wellbeing of our community. Council represents the interests of residents and taxpayers, provides leadership and guidance to the community and facilitates communication between the public and municipal administration.
Your council's statutory responsibilities include:
Considering the wellbeing and interests of the town
Contributing to the development and evaluation of policies and programs for the District of Elkford (with respect to its services and other activities)
Participating in council meetings, committee meetings and meetings of other bodies to which the member is appointed
Carrying out the duties assigned by council
Carrying out the duties assigned by or under the Community Charter or any other act
Your mayor's statutory responsibilities are:
Providing leadership
Communicating information to council
Presiding at council meetings
Providing, on behalf of council, general direction to statutory municipal officers respecting implementation of council's policies, programs and other directions.
Reflecting the will of council
Carrying out other duties on behalf of council


Official Correspondence With Council
For official correspondence with council, contact info@elkford.ca.