District of Elkford Unveils New Website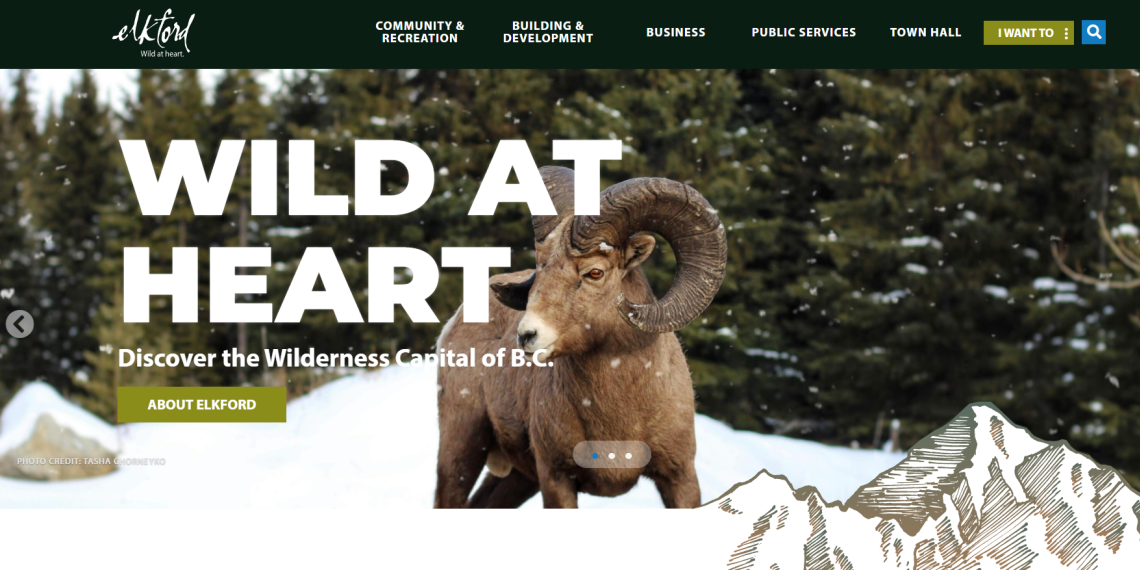 Good things come to those who wait, and Elkford has waited patiently for this moment. The community's new website, www.elkford.ca, is finally here!
Residents searching for information about community events, council meetings, property taxes, facility bookings, pool and arena schedules, leisure programming, business licences, urban wildlife, bylaw enforcement, snow removal, building permits and inspections—as well as tourism-related information, development applications and current directories for Elkford's businesses, clubs and associations—can now find what they need, quickly and easily, on the new District of Elkford website.
After more than a decade, Elkford's old website was no longer functional and desperately needed an overhaul. An improved communications strategy, including a new website to help residents access essential information, was identified as a strategic priority by council in 2019. The pandemic further highlighted how important access to online services and information is for citizens.
The challenge was finding the right people for the task. Elkford has grown into more than just a mining town: it's an extraordinary wilderness community, where neighbours know each other by name, wildlife strolls down the streets and modern amenities unite with mountain culture. The new website needed to reflect this.
"We found the ideal web designers for the task in Breeze," says Director of Corporate Services, Chantel Dawson. "Their team developed a modern design that reflects our organization and pays homage to our seriously fun, Wild at Heart brand that was established in 2006. However, having full ownership of the content itself was imperative to us. That's why every word was written by our own people—ones who live, work and play in Elkford."
"Over a year of preparation, research and effort went into writing this website content," adds Communications Coordinator, Tasha Chorneyko. "We had the expertise to do this in-house and every department, along with council and community members, contributed to the process of writing this content. Our team is proud to call this place home, and our goal was to reflect that while providing Elkford's residents—past, present and future—with the ultimate online resource for living in our community."
Several local photographers, including Jeff Gifford, Shelly Neault (Wollmann), Judy Zimmer, Jody Christopherson, Ryan Wilson and Stephanie Wells generously contributed their images of Elkford to help showcase its natural beauty.
Visit www.elkford.ca for more information.
Media Contacts:
Dean McKerracher
Mayor
District of Elkford
250.865.4000
Chantel Dawson
Director of Corporate Services
District of Elkford
250.865.4005