Introducing the 2022 Elkford Citizen of the Year!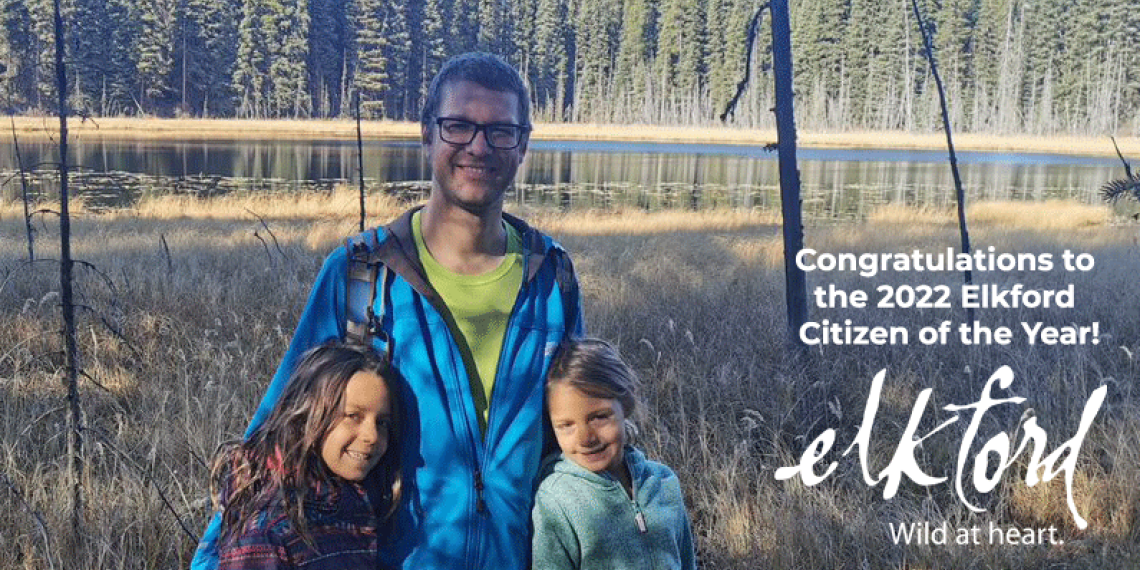 PHOTO CREDIT: GUILLAUME GOGGIN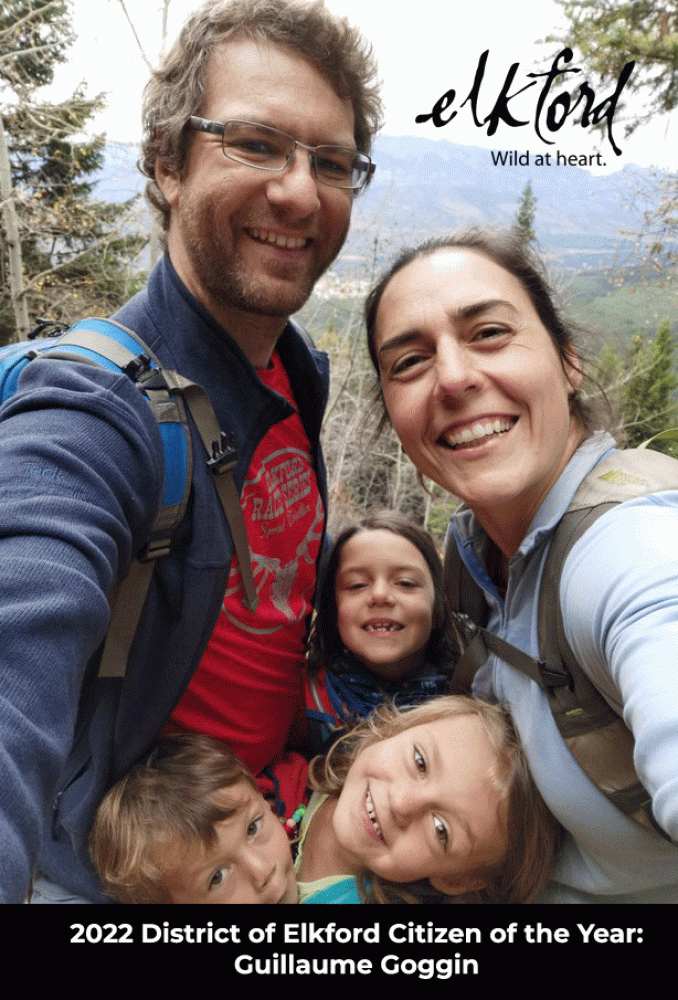 Introducing the District of Elkford's 2022 Citizen of the Year: Guillaume Goggin!
If you love the outdoors, you'll likely recognize Guillaume's smiling face, as he and his family (pictured here) are often out enjoying out our local trails. He was nominated for his positive contributions and advocacy for our community through the Elkford Triathlon Society and Elkford Trails Alliance.
Hailing from Quebec, he moved to Elkford five years ago to be close to the mountains and share his love for outdoor adventure and recreation with his family.
As a volunteer and community member, he has a long history of helping to organize sports events like golf tournaments and rafting. After moving to Elkford and participating in the 2018 Elkford Triathlon, he was dismayed to hear that no one was organizing one for 2019. Rallying some friends together, he stepped up to help organize the 2019 event.
Guillaume is also the president of the Elkford Trails Alliance, a group of likeminded individuals who love the outdoors and recognize that Elkford has incredible recreational opportunities and untapped potential for non-motorized trail networks. The Elkford Trails Alliance has made it their mission to advance the use and state of non-motorized, multi-user trails within and surrounding Elkford for all to enjoy.
When asked what he finds most rewarding about his involvement in these non-profit organizations, Guillaume says "I like to see Elkford residents out enjoying these opportunities to be active, and I love introducing people to new challenges and sharing my passion for outdoor sports."
Congratulations, Guillaume! It's people like you who make our community such a wonderful place to live, and it's an honour to recognize a citizen so deserving of this award!
PHOTOS: Supplied by Guillaume Goggin.