ELKFORD FIRE RESCUE AND EMERGENCY SERVICES INCIDENT REPORT: Vehicle Fire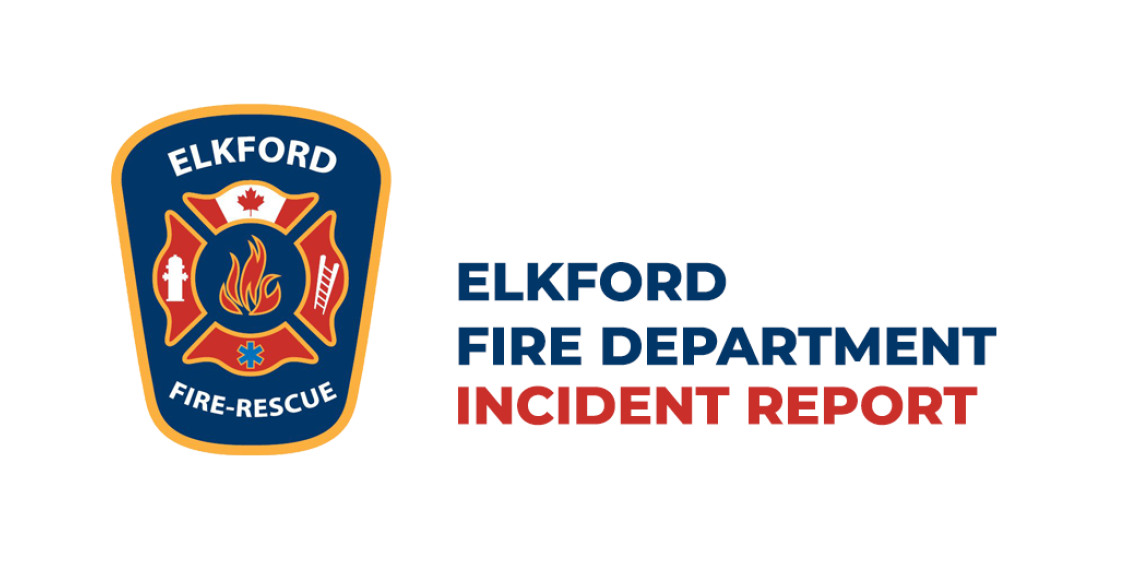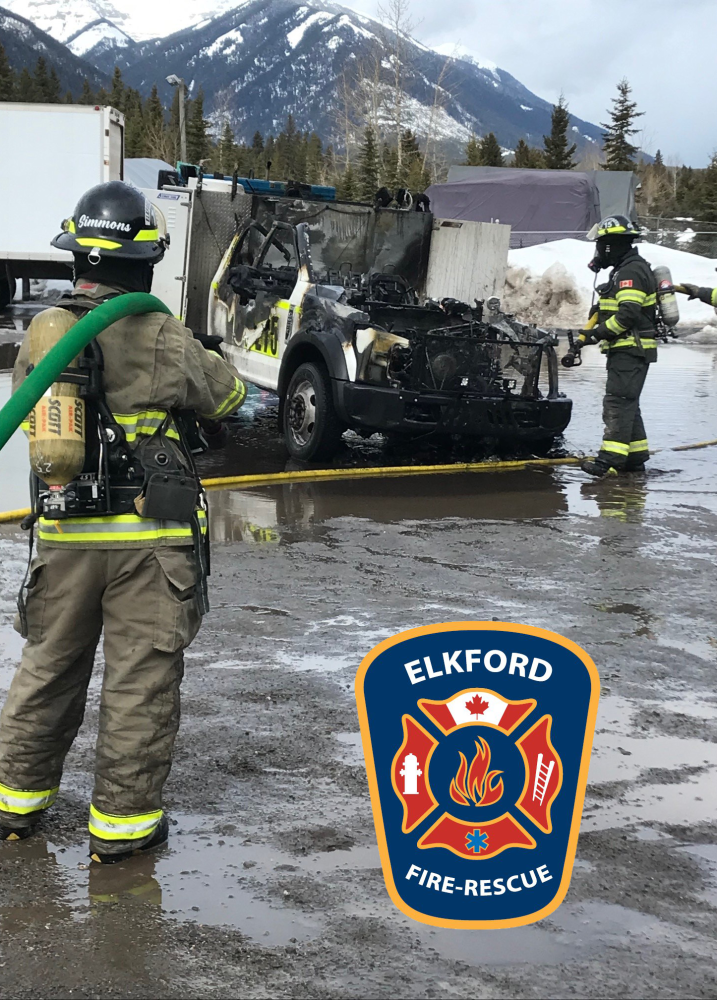 ELKFORD FIRE RESCUE AND EMERGENCY SERVICES INCIDENT REPORT

Incident: Vehicle fire
Location of Incident: Fording Highway/Alpine Way, Elkford, B.C.
Time and Date: 12:43 p.m. March 19, 2022
Personnel and Equipment Deployed: Four firefighters from the Elkford Fire Department, one engine and one support apparatus
On Friday, March 19, four firefighters from the Elkford Fire Department, one engine and one support apparatus extinguished a fully involved vehicle fire at 12:43 p.m. The vehicle, a five-tonne service truck, was being towed to a local mechanical shop when it suddenly burst into flames. Firefighters on the scene were able to quickly extinguish the fire, keeping it from spreading to a nearby trailer.
Elkford firefighter, Lydon Simmons, was among those battling the blaze on Friday afternoon. "Those tanks of acetylene in the back of the truck were [very] close to the flames," comments Simmons.
There were no reports of injuries to the tow-truck operator or Elkford firefighters working at the scene. The quick actions of the tow-truck operator are being credited for helping to avert a potential catastrophe.
The vehicle was a total write-off, and the cause of this fire was deemed unsuspicious in nature.
A friendly reminder from the fire department that all drivers on the road must pull over and come to a stop when you see flashing lights and/or hear the sirens of approaching emergency responders. You must pull over to the far right of the road and stop your vehicle as soon as it is safe to do so, regardless of which direction the emergency vehicles are travelling.
Read the official report here. For more information, contact the Elkford Fire Department at 250.865.4020 or cnyuli@elkford.ca.