DISTRICT OF ELKFORD PUBLIC NOTICE: Notice of Proposed Disposition of Property by Lease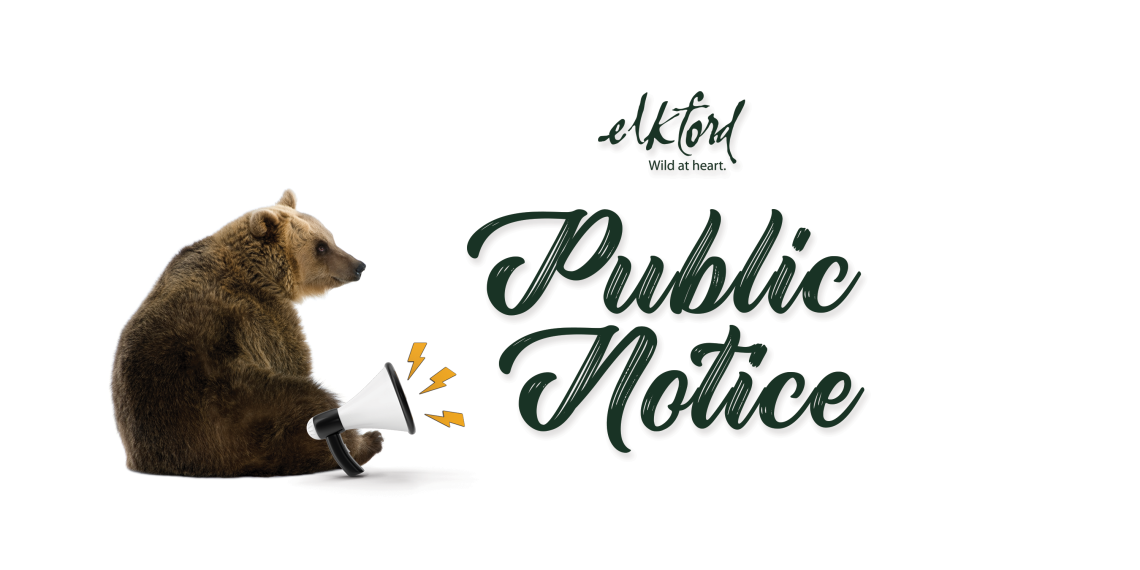 DISTRICT OF ELKFORD PUBLIC NOTICE:
NOTICE OF PROPOSED DISPOSITION OF PROPERTY BY LEASE
Pursuant to Sections 26 and 94 of the Community Charter, notice is hereby given that, on June 12, 2023, council of the District of Elkford will consider disposition by lease of the area commonly referred to as the Art Studio, and legally referred to as a portion of 816 B Michel Road to the Elkford Arts Council for the period of June 13, 2023 to June 13, 2027. The proposed lease will be granted for the purpose of operating an art studio, for the sum of $4800 plus applicable tax per annum.
A copy of the Lease Agreement may be inspected at the District of Elkford Municipal Office at 744 Fording Drive, Elkford, B.C. during regular business hours—Monday to Friday from 8 a.m. to 4:30 p.m., excluding statutory holidays.
C. Dawson
Director of Corporate Services
June 1, 2023