DISTRICT OF ELKFORD PUBLIC NOTICE: Notice of Proposed Disposition of Property by Lease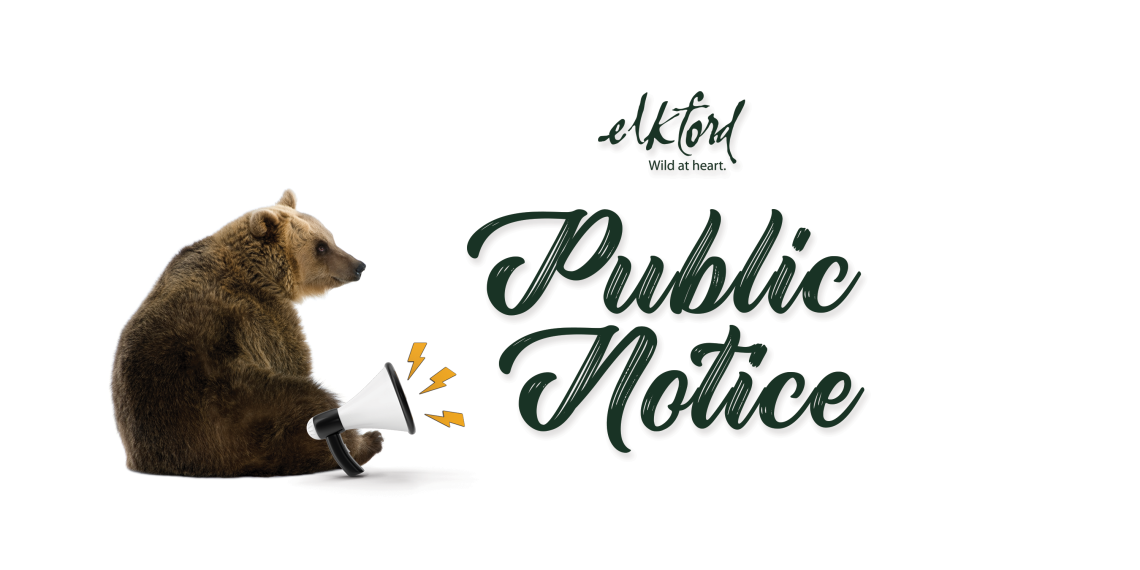 DISTRICT OF ELKFORD PUBLIC NOTICE:
NOTICE OF PROPOSED DISPOSITION OF PROPERTY BY LEASE
Pursuant to Sections 26 and 94 of the Community Charter, notice is hereby given that council of the District of Elkford will consider disposition by lease of the area commonly referred to as the Recreation Centre Storage Room, and legally referred to as a portion of 816 B Michel Road, to High Altitude Hockey Development for the period of February 28, 2023, to March 17, 2023. The proposed lease will be granted for the purposes of operating a skate sharpening shop and retail sales of hockey and skating supplies, for the sum of $200 plus applicable tax per month, prorated to term.
A copy of the lease may be inspected at the District of Elkford Municipal Office at 744 Fording Drive, Elkford, B.C. during regular business hours, Monday to Friday, from 8 a.m. to 4:30 p.m. (excluding statutory holidays).
C. Dawson
Director of Corporate Services
February 8, 2023