DISTRICT OF ELKFORD PUBLIC NOTICE: Notice of Disposition of District Property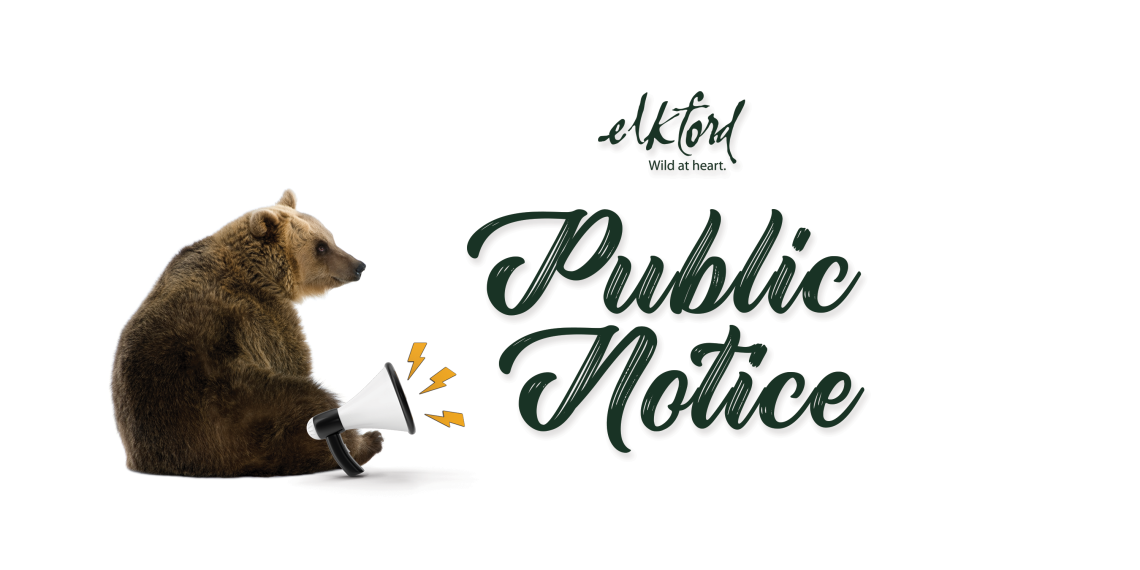 DISTRICT OF ELKFORD PUBLIC NOTICE:
NOTICE OF DISPOSITION OF DISTRICT PROPERTY
Pursuant to Section 26 of the Community Charter, notice is hereby given that the District of Elkford will consider disposition of a portion of District property as per the following:
Legal description of the land:

An approximately 1937 square metre portion of LOT A DISTRICT LOT 4588 KOOTENAY DISTRICT PLAN 15889

Person to acquire the property:

Canwel Timber Ltd. is the applicant.

The property will become District of Elkford highway.

Nature of disposition:

This land is to be dedicated as public road.

Consideration to be received by the municipality:

$63170
The draft road dedication agreement, including a map showing the proposed disposition, is available for review at the District Office at 744 Fording Drive, Elkford, B.C., from March 2 to March 13, 2023, Monday to Friday, from 8 a.m. to 4:30 p.m. (excluding statutory holidays).
J. Johnston
Director of Planning and Development Services
March 2, 2023