District of Elkford Announces New Deputy Fire Chief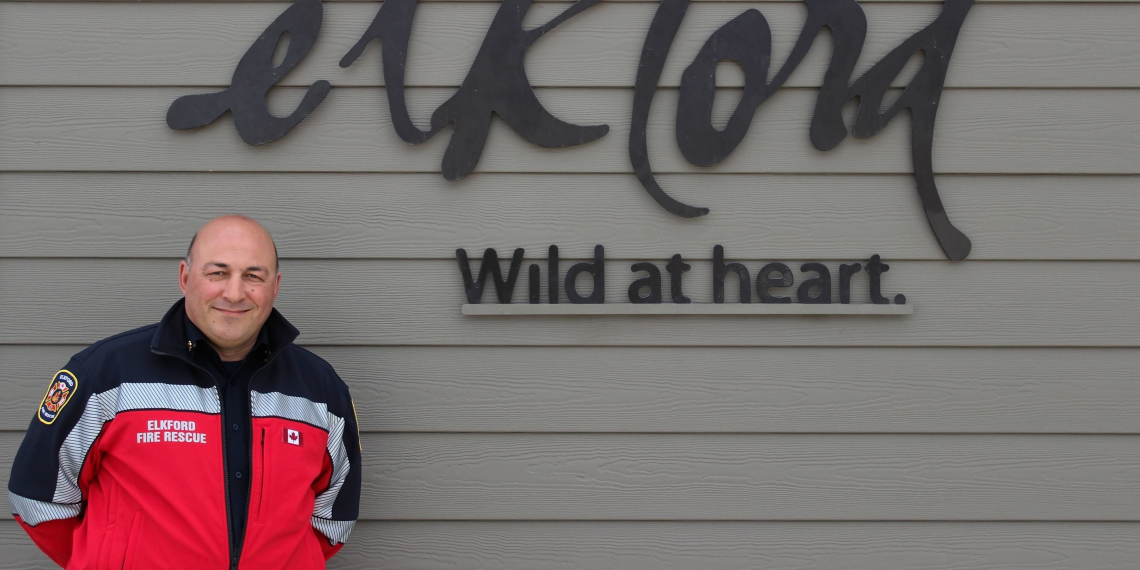 The District of Elkford's New Deputy Fire Chief, Enzo Calla. PHOTO CREDIT: TASHA CHORNEYKO
Things are heating up in Elkford: there's a new deputy in town! Coming aboard from the city of Campbell River, Deputy Chief Enzo Calla brings over 28 years of experience in fire services and emergency management, as well as numerous certifications and accreditations, to his new role in Elkford. He joins the District of Elkford's Fire Chief, Curtis Nyuli, to help lead Elkford's Fire Rescue and Emergency Services as its second-in-command—and it would be difficult to imagine a more qualified candidate for this task!
As the former Deputy Fire Chief and Emergency Program Manager for the District of Taylor—and a former platoon captain with View Royal Fire Department—Deputy Chief Calla has an impressive background in planning, organizing, coordinating and directing the operations of a fire department. He is also well versed in fire department operating guidelines, emergency management, emergency support services, EOC operations, regulations, public education, policies and applicable fire and building codes in British Columbia.
"I am so pleased to be joining Elkford's Fire Department. Elkford offers everything I love about firefighting: every day is different, there's always something new to learn and the team has a strong sense of camaraderie, integrity, accountability, respect and commitment to service excellence. It's great to join such a progressive department that is equally well supported by the community and by council alike. My wife, Paula, and I are looking forward to meeting everyone, enjoying the trails and the golf course and finding a sense of home here."
- Deputy Chief Calla
Deputy Chief Calla and his wife, Paula, love to travel and explore Western Canada with their dog, Casey. They appreciate the Kootenay region for its scenic views and exceptional camping, and this made Elkford an obvious choice to call home. They're excited to go golfing, kayaking at the lakes and to get their bikes onto the trails.
"On behalf of the Elkford Fire Department, I would like to welcome Deputy Chief Enzo Calla to our team," says Elkford Fire Chief, Curtis Nyuli. "We are so glad that he and his family have chosen Elkford as their new home! Deputy Chief Calla boasts a diverse background in fire and emergency services, and we're looking forward to working closely with him over the coming years."
Please join us in warmly welcoming Deputy Chief Calla and Paula to Elkford!
Media Contacts:
Curtis Nyuli

Fire Chief and Director of Elkford Fire Rescue and Emergency Services
District of Elkford
250.865.4020