Community Info & Registration Night 2023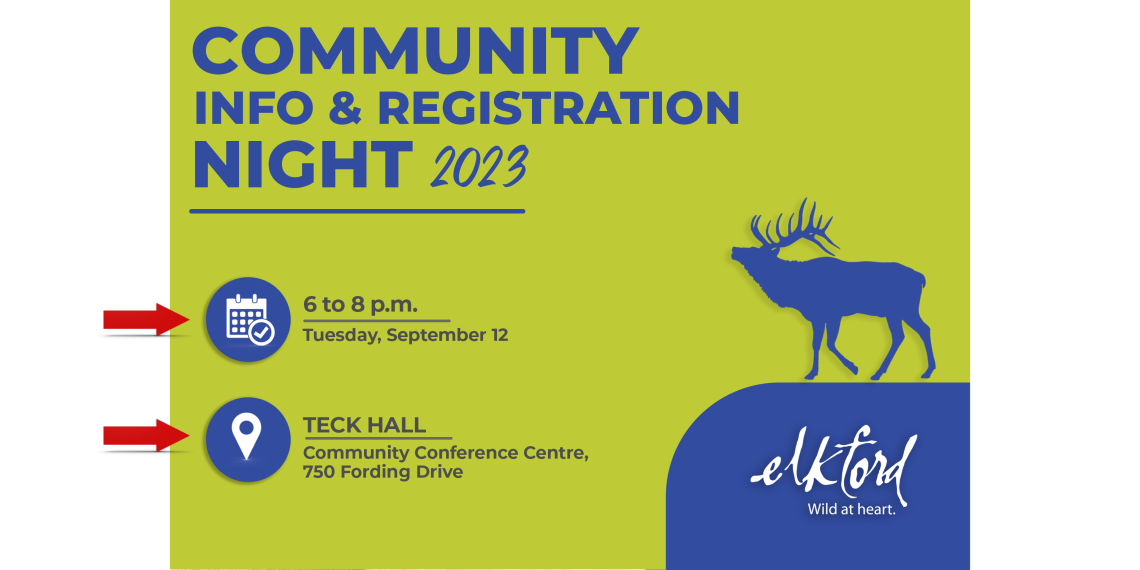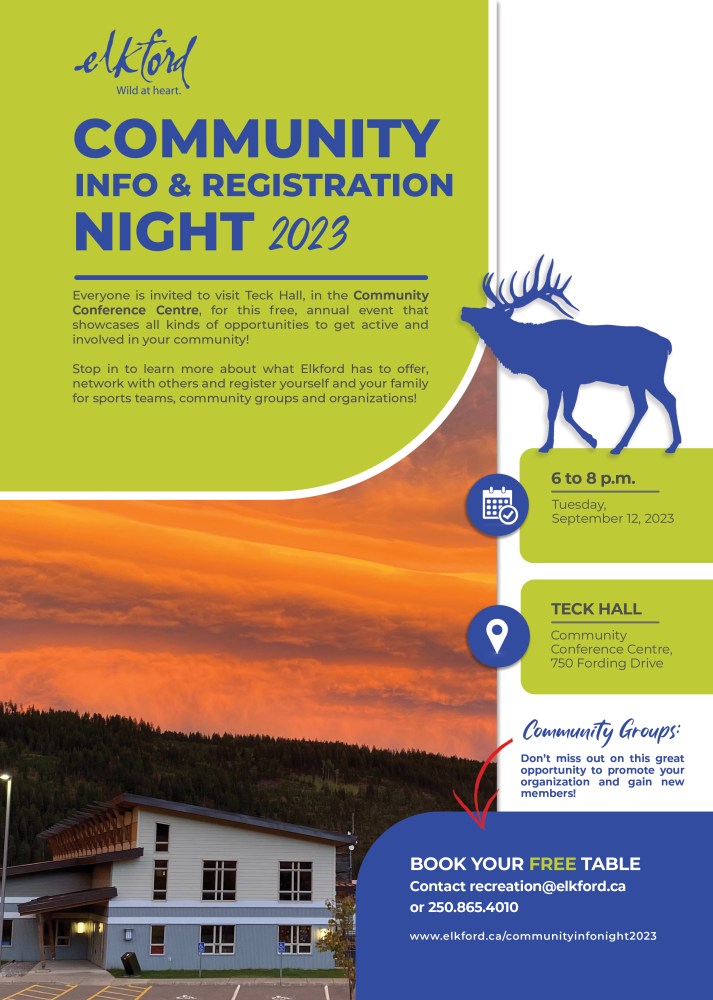 Community Info & Registration Night 2023
Join us for the District of Elkford's annual Community Info & Registration Night! Everyone is invited to this free, annual event that showcases many of Elkford's amazing community groups, recreational activities and amenities.
DATE: Tuesday, September 12, 2023
TIME: 6 to 8 p.m.
LOCATION: Teck Hall, in the Community Conference Centre, at 750 Fording Drive
Community members: everyone is welcome! Stop by to learn more about what Elkford has to offer, network with others and register yourself and your family for sports teams, community groups and organizations.
Community groups: don't miss out on this great opportunity to promote your organization and gain new members! Book your FREE table by contacting recreation@elkford.ca or 250.865.4010.
We can't wait to see you all there!