DISTRICT OF ELKFORD NOTICE OF TAX SALE 2023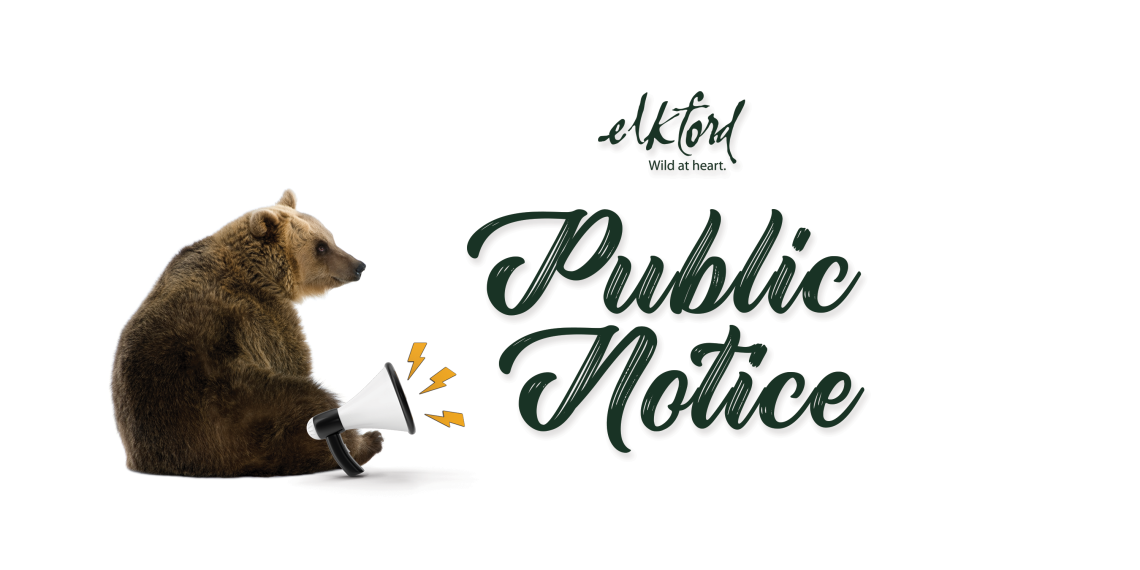 DISTRICT OF ELKFORD NOTICE OF TAX SALE 2023
District of Elkford Tax Sale 2023 is cancelled due to no properties with delinquent taxes.
Pursuant to Section 403 of the Local Government Act, the following properties and improvements will be offered for sale by public auction at 10 a.m. (local time) on Monday, September 25, 2023, in the District of Elkford Municipal Council Chambers, 744 Fording Drive, Elkford, B.C., unless the delinquent taxes plus interest thereon are sooner paid.
Folio No.

Legal Description

Civic Address

Upset Price

517 02500.247

PLAN: NEP14014; DISTRICT LOT: 3512
Being a consolidation of lots 49, 50 & 51, See LA98588

12 Cassiar Drive

$8,437.23
Payment is to be cash or certified cheque for a minimum of not less than the upset price at the close of the Tax Sale. Any remaining balance must be paid by cash or certified cheque by 3 p.m. the same day. Failure to pay the balance will result in the property being sold for sale again at 10 a.m. on the following day. The successful bidder is required to provide their SIN or BN.
The purchase of a tax sale property is subject to tax under the Property Transfer Tax Act on the fair market value of the property.

M. Rookes
Director of Financial Services
September 14, 2023