2023 Downtown Core Utilities Project Begins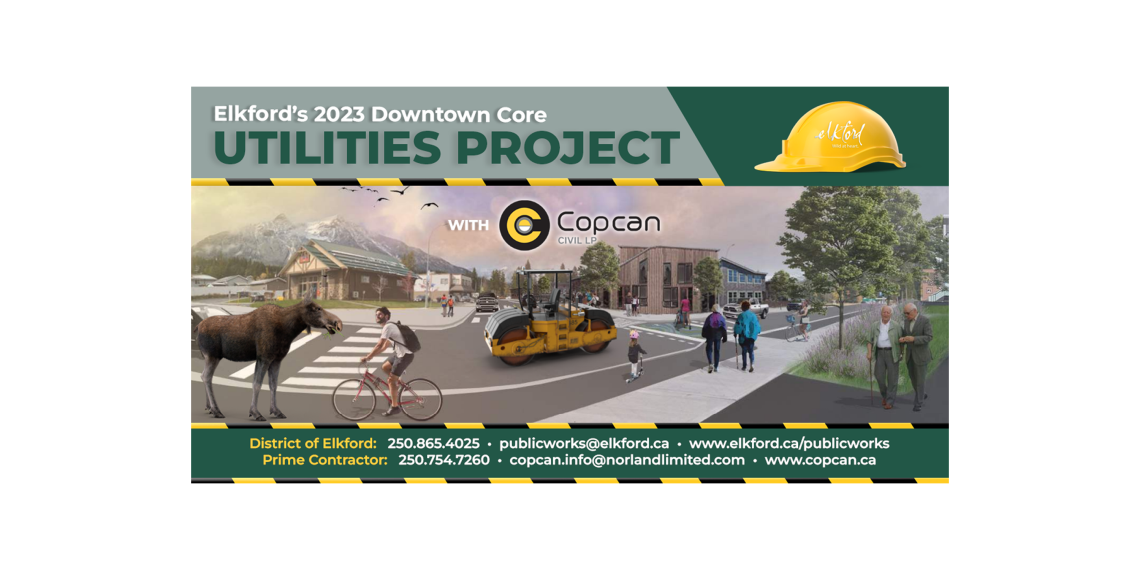 2023 Downtown Core Utilities Project
With Copcan Civil LP
This April, you'll notice some new activity taking place downtown!
This project concludes the first phase of the Downtown Core Plan, adopted by council in 2021. The work being performed includes a combination of curb, sidewalk, trail, asphalt, water main, sewer main, storm sewer and street lighting. Accordingly, you can expect traffic calming on Alpine Way (from Highway 43 to Fording Drive), on Boivin Road and on Fording Drive (from Alpine Way to the Boivin Creek bridge).
We ask that you watch for posted signage, abide by speed limits and the directions of crews and use the detours provided. Copcan Civil LP will be conducting work with multiple crews and may be periodically closing the roads to all except local traffic (i.e., those who are doing business in OR who live within the sections that are closed). To avoid delays and limit traffic congestion, consider using alternate routes whenever possible to reach your destinations.
This project is expected to conclude in late October.
Questions? Contact Public Works at 250.865.4025 or publicworks@elkford.ca. For scheduling questions, contact the prime contractor, Copcan Civil LP, at 1.250.754.7260 or copcan.info@norlandlimited.com.